CFG Pile (Cement Fly Ash Gravel) Construction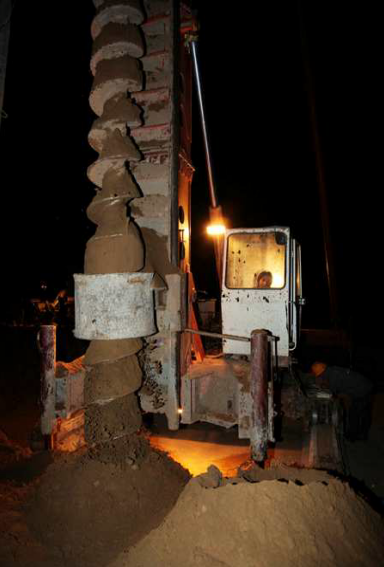 Cement Fly ash Gravel (CFG Pile) also know as CFG Pile is composed of gravel, stones chips, sand, fly ash cement mixed with water using a variety of pile machinery made of variable strength of pile. CFG Pile composite foundation reinforcement mechanism are the main pile, replacement cushion adjustment homogenization, compaction effect.
Through the adjustment of cement content and ratio, the strength grade of control in C5-C25 is between rigid pile and pile between pile type. CFG pile and soil between piles with cushion layer is formed, by CFG pile composite foundation to work together so it can be based on behavior of composite foundation and calculation in engineering design.
PT INSEMA SUNLY ENGINEERING has more than 30 years of Piling construction and soil improvement experiences. If you need a contractor to provide CFG Piling (Cement Fly Ash Gravel Piling) servce, please feel free to contact us.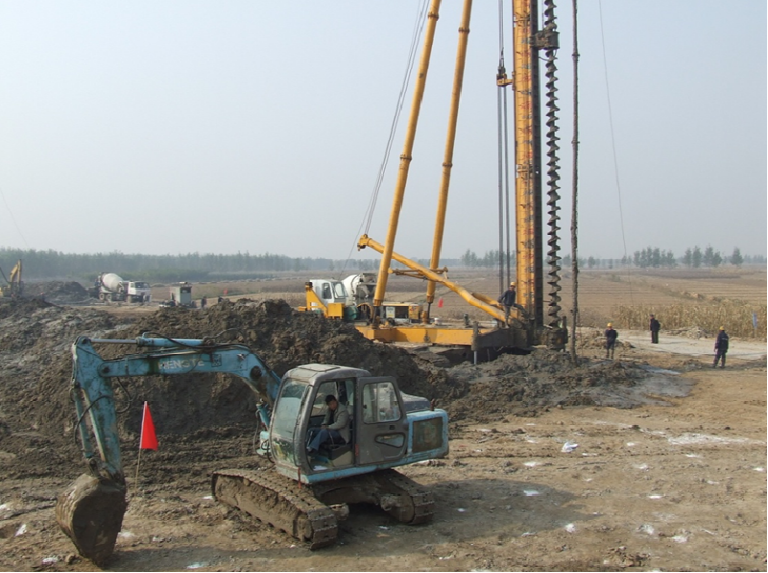 CFG (Cement Fly ash Gravel) Piling Construction Gallery
Click thumbnails to view larger images
General CFG Piling Construction Method and Techniques
1

Positioning start the pay-off pile driver, pile driver, aimed at leveling Pile

2

Drill bit straight Close the valve to start the design of pile hammer drilling elevation.

3

While the mixture stirred start filling materials Concrete Pump and start construction hoist designed to enhance the drill pipe

4

Enhance drill pipe until the top of the pile finished pile elevation down shift to the next one bit.